Friday, August 27, 2010
August 27 Doe & Twin Fawns
8:30 pm cdt
Thursday, August 26, 2010
August 26 2010 Lake County Illinois Raccoons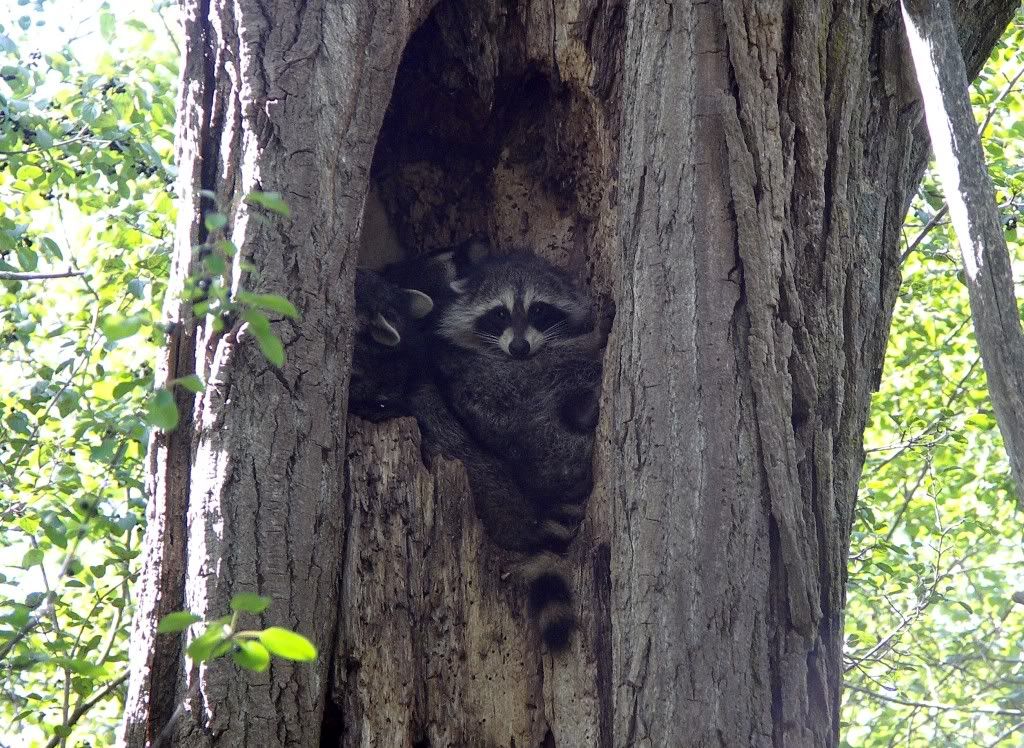 5:13 pm cdt
Biggest Whitetail Buck at the Sanctuary August 25
7:18 am cdt
Tuesday, August 24, 2010
Coyote Howling Next to Deer August 23
2:13 am cdt
Monday, August 23, 2010
Congratulation Mark Hewkin @ The Bassmasters Tournament Northern Open
Bassmasters Tournament Northern Open
http://Sports.ESPN.Go.Com/Outdoors/Bassmaster
Detroit River, Detroit, Michigan August 19-21.
Mark Hewkin 18th Place out of 174 contestants... Good for almost $2000.00
12:15 pm cdt
Thursday, August 19, 2010
First Hard Horned Deer of 2010 Season August 18
8:11 am cdt
Monday, August 16, 2010
I MADE the CUT www.AWAPro.Com I'm IN the COMPETITION!
10:01 am cdt
RACK Magazine September 2010
I want to THANK Mike Handley & Tim Martin of Buckmasters & RACK Magazines for the AWESOME job they did on my story! I can't thank them enough for how PROFESSIONAL they are from the scorer to the editorial department sending my issues out!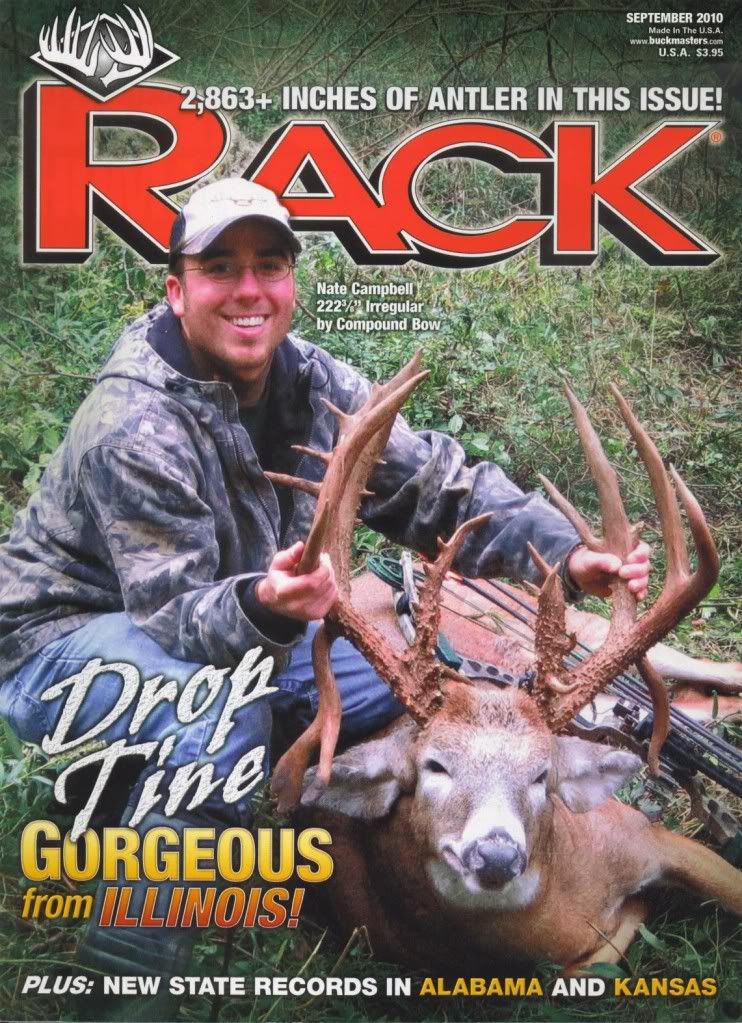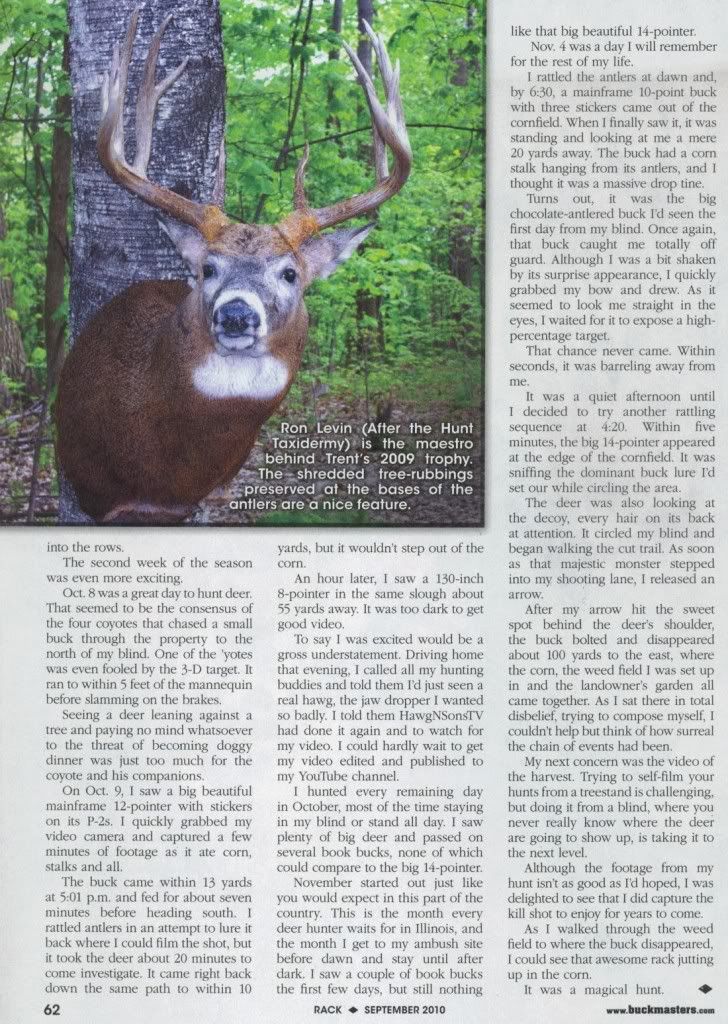 9:51 am cdt
Sunday, August 8, 2010
Big Non Typical Whitetail Deer August 8
4:41 pm cdt
Saturday, August 7, 2010
Big Whitetail Deer Feeding August 6
5:15 am cdt
Delta Nine Band Sings "Rising Water"
5:14 am cdt
Thursday, August 5, 2010
Delta Nine Band ROCKS "Hot Butta Popcorn"
4:35 pm cdt
Wednesday, August 4, 2010
Feeding Bucks August 3rd
6:49 am cdt
Monday, August 2, 2010
Delta Nine Band Sings "Someplace" July 29 @ The Lake County Fair
8:46 pm cdt
Sunday, August 1, 2010
Delta Nine Band OPENING @ The County Fair July 29
8:08 am cdt